'Tis the season of consuming, contributing, connecting, coping, and doing our best to find meaning in it all.

Many of us donate to charities this time of year. Most of the holiday cards I've received are from organizations asking me to be a donor. All good stuff, but what I find more fulfilling, is being able to help someone out in a way that aligns with one of my strengths. Like when my friend said he needed me to down some oysters before the ice melts. (Kidding! Kinda.)
This week's tip is about getting while giving. Sounds pretty good, right?
Happy holidays to you all,
Yvonne
PS: If you're looking for a last minute holiday gift, I've continued the give/get theme below the tip.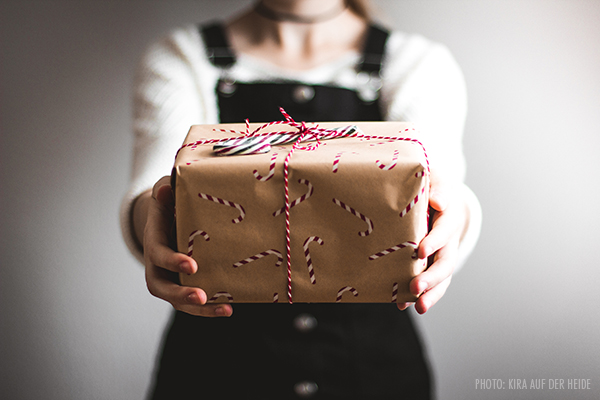 Give and get.
To feel like we have purpose and meaning, we need to add value to the world. By improving the lives of those around us – our family, community, or environment – we'll feel pride in knowing that we are important.
We all need a greater purpose than ourselves, a path to follow that connects us to others in a positive way. We thrive when we move away from a selfish, self-centred mentality, and embrace a life of service as part of who we are.
Expand your thinking beyond volunteering in a soup kitchen, or donating to a charity. Those activities are certainly honorable, but if we can align the value we add with one of our passions, then they'll feel purposeful as well. For example, if you love a sport, try coaching it; if you love fashion, help someone dress well for an empowering event; or if you enjoy storytelling, drop in on someone lonely and make a connection.
Please note however, this life of service doesn't for a second mean that we should ignore our own needs. Ideally, we blend the two in harmony. We don't need to master our own life before giving, but we do need to take care of our own needs first, to be capable of giving.
This fulfillment philosophy works best when we empower others to also find meaning, reap their own rewards, and have pride in their achievements – not enabling them to take advantage of our giving.
Take action: Step into the giving spirit by having fun with random acts of kindness, daily. Here are some ideas: Smile at a stranger, carry groceries for a person walking, hold a door open for a group, return a shopping cart, buy a coffee for the next in line, hand out oranges at work, pick up litter, or feed the birds.
:: Inspired by Lewis Howes' book, The School of Greatness.