Hate networking? We know that asking for what we want is necessary to advance our careers, but don't want to feel like a jerk doing it. I'm co-writing a series of articles with my colleague Maryn Wallace to share tangible ideas for networking done well. Here's our first one...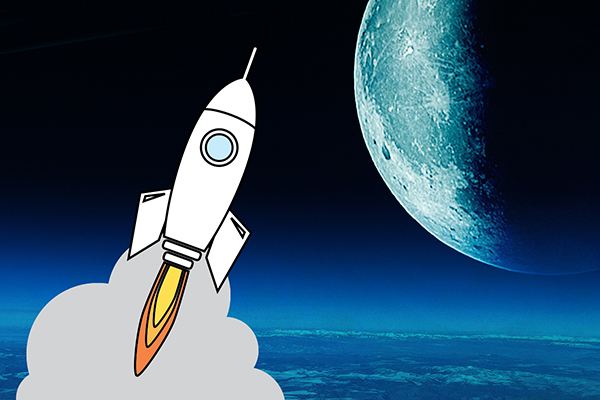 Part one: 7 "jerk-free" ways to accelerate your career through networking

Maybe you had a scowl on your face as you typed some variation of 'networking' into your search bar, or groaned a bit when someone shared yet another career help article with you. Either way, you found yourself here. Welcome.
We've all been in this position – that moment in our career when we realize we're no longer where we want to be. Sometimes we make this decision on our own, such as out-growing our current role. Other times the verdict is handed to us… a downsizing, a contract concluding, a global pandemic. Whatever the circumstances that bring us to searching for new work, we can be far more successful in landing our next gig when we use our connections.
The trouble is, many of us turtle at the thought of reaching out to someone to help us navigate our next step. The idea of being vulnerable enough to say, 'I need your help,' is such a deterrent that the majority of us don't even try. Instead, we cross our fingers with the hopes that the perfect role will magically appear out of the depths of the internet and present itself to us. Then, we wait in silence hoping that the online application we submit will leap off a hiring manager's screen and we'll be expedited through the interview process and handed the role.
While some unicorns may appear to fall into people's laps, the truth is, for those who are in a job that they love, especially more senior positions, they have put in an immense amount of hard work to get there, and yes, leveraged their trusted relationships to help advocate, sponsor, open doors, encourage and promote them to where they are today.
If your fear of being a nuisance has blocked you from reaching out to people who can help you advance, know that mutually beneficial approaches do exist. It doesn't have to be slimy. Among other factors, trusted relationships can make a world of difference in our careers. We need to get more comfortable finding our own respectful ways of asking others for help in getting us to our next step. We'll dig deeper on how to approach influential people in our upcoming article on knowing your audience.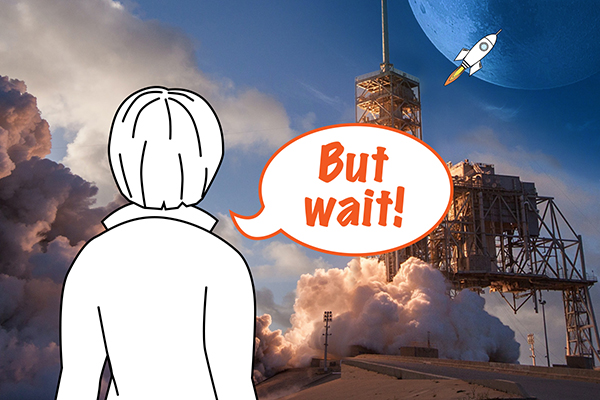 Are excuses holding you down?
But wait...
"I haven't kept in touch with any of my past managers!"
"I don't know how to network without feeling sleazy or self-serving!"
"I can't afford to ask lots of people to go for coffee!"
We are all faced with limiting beliefs – the internal narratives that can hold us back from taking a step or making a decision. We're likely all sick of hearing "you just need to be more confident," and then painfully enduring any sort of network activity. Instead, it's important to acknowledge the previous experiences that lead to our apprehensions, make sure we're not repeating what makes us feel like a jerk, and then practice stepping outside of our comfort zones.
In the case of networking, the fact that it has become a dirty word feeds into our limiting beliefs. However, when looking for work opportunities, the majority of open jobs never get posted, or if they do, they may be close to being filled before you even read the ad. Plus, there are tons of opportunities that don't fall into the job posting category.
Here are 3 offers of encouragement for how to tap into your networks:

Don't know high level people? Your peers can be influential regardless of what position they hold. Start re-connecting with people you already feel comfortable with, and let them know what you are looking for. If it's been a while since you've been in touch, acknowledge that. Own the fact that you need their help, and want to be more proactive in staying connected in the future (Note: this part has to be true, otherwise you will fall into the jerk category). Then, ask if they are willing to put you in touch with someone else you should speak with. Be sure to be appreciative. Don't take their generosity for granted.


Networking got you feeling sleazy? Building good relationships takes effort, a respect for time, and should be mutually beneficial. It can be self-serving at times, but not all the time. Feeling like a jerk is a signal to focus more on contributing to the relationship, instead of taking from it. Try asking in return what you can do for them. You never know what they'll come back with, and it can help reinforce what you're looking to give, not just take. Which goes a long way!


Can't afford tons of coffee dates? Yes, if someone is doing you the favour of meeting with you, then the bill is yours to pay, even if you're unemployed. Be selective about who you meet in person – someone who is sincerely willing to help is not going to ask for a steak dinner. If you focus your selection well, you won't have too many coffees to purchase, but will have a few strong leads to your next career stage. Worth it. Keep in mind as well, that we're all more comfortable these days with virtual meetings, so try and take advantage of this new approach. Your contacts might even prefer it.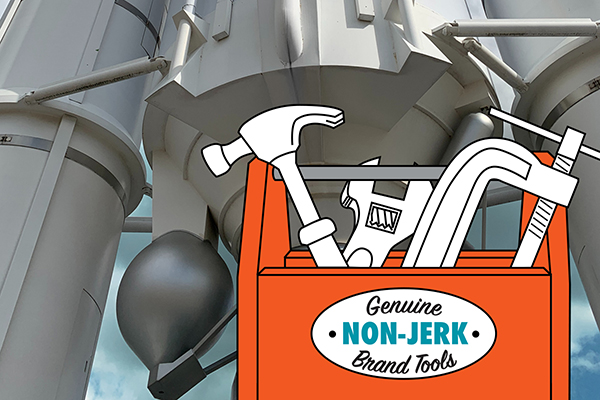 4 jerk-free techniques to try…
Here are examples of networking done well. Find one that you feel comfortable trying and take one step towards your next career stage.
1. After hearing an inspiring panelist speak, send them a personalized message to share why their talk resonated with you. Don't make the first outreach a request. Let your genuine feedback simmer for a bit. Ideally they'll respond with a note of appreciation, which opens the door for some rapport to be built. Once established, you may feel more confident in the appropriateness of asking for their time.
2. If you've been successful in booking some 1:1 time with a contact, come prepared with questions, don't just wing it. If there are tangible actions or offers of support, make sure your follow up thank you note summarizes next steps. People can have the best of intentions in the moment, then get caught up in other priorities. The onus is on you to make it easy for the contact to follow through.
3. Stay connected with past colleagues by sending them a message letting them know how they influenced your life. For example, "Hey Jen, I was thinking of you today because I was in a complicated situation and I remembered how you've always said to find the priority and focus on it. Your advice is still working for me. Hope you're well."
4. Be clear about what you are asking for and make it as easy as possible for your contact to accomplish your goal. For instance, if you're asking for a referral to a hiring manager, send a few points on your strengths that can be adapted into the reference. If you're helpful and succinct, it's more likely your request will happen.
If you have your own jerk-free techniques that work, we'd love to hear them. Please add it to the comments.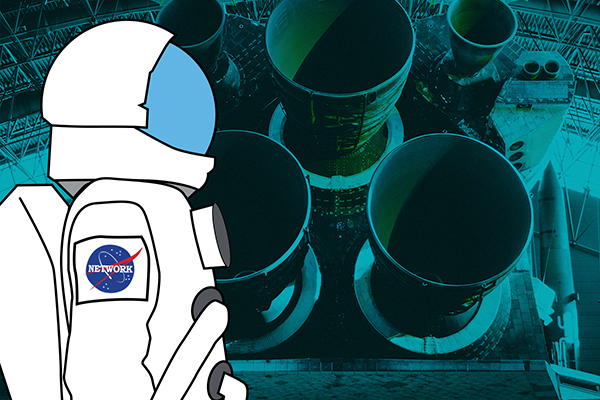 Let's get you suited up and ready to go

We have an assignment for you – just a little bit of homework. Your mission, should you choose to accept: Define your goal and a handful of people who can help you take the first step towards it. Try a jerk-free method of building a relationship with those people.
See post Part 2 for our next article on getting unstuck by finding direction.
--
:: Co-written by Maryn Wallace, Network Enabler and Client Service Leader at Deloitte Canada, and Yvonne Lines, Freelance Creative Director and Founder of www.SmartLife.tips
Having worked with countless combinations of consulting professionals on winning pitches, Maryn and Yvonne have come to identify a number of limiting beliefs that commonly hold us back in our individual careers and client interactions. Drawing on Maryn's obsession with finding the human-ness in business, and Yvonne's expertise in solo-preneurship, these two creative leaders are joining forces to share their tips on how to effectively and authentically navigate your network.