What the heck am I doing with my life?
I've been doing a lot of freelance work lately. It's good work with good people, but too much of a good thing is not a good thing. It's caused a 6-week kink in my neck, so every time I try to turn my head, I question why I'm spending so many hours at my computer.
What happened to my semi-retirement dream? Reading this week's tip I realized I haven't fully visualized that dream, let alone properly planned it. Time to get more intentional.
Yvonne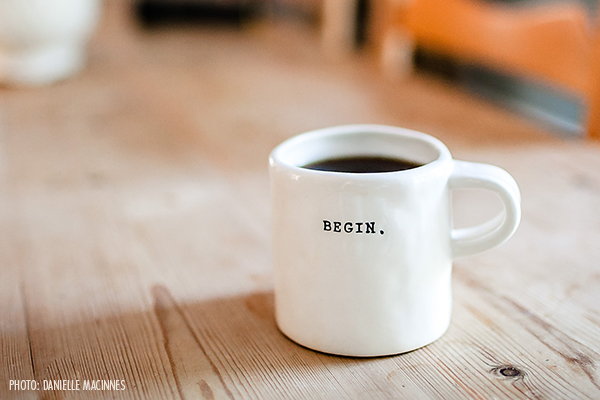 Are you living your purpose?
First, are you clear on what your purpose is? It's something we create for ourselves intentionally, not something we are blessed with, or cursed by, or happens by accident.
So how do we figure out our purpose? How do we build a personal life vision, instead of doing what's expected of us, or waiting passively to see where life takes us? Knowing our primary aim is essential to fulfilling it, but it's not easy, and it can vary over time.
Step 1: We should know what we value most, and make sure those values always lead our actions. If spending quality time with family is at the top of our list, our work life should enable it.
Step 2: Once our values our defined, then we can figure out how to live the kind of life we want and actively work towards becoming the person we want to be. If you want to be family-focused, what would that require? What activities would enable you to be that person?
Step 3: We can then plan what steps to take to make it happen. If you picture helping your kids with their homework, how could you make that happen? You may need to be creative to fit busy schedules, or even learn some new skills.
Step 4: Constant evaluation is necessary. Compare daily, what you've accomplished, and what you've intended. If there's a disparity, fix it quickly. If we keep our life vision in mind for all the decisions we make, we'll be well on our way to living with meaning and purpose.
Take action: Here are some questions designed to help you think about your purpose… What do I want my life to look like, and to feel like? Who do I wish to be? What lifestyle do I want, three to five years from now? What do I want to learn spiritually, physically, intellectually, and about relationships? How much money will I need, and when, to support my purpose?
:: Inspired by Michael E. Gerber's book,
The E-Myth Revisited.