When was the last time you looked forward to work?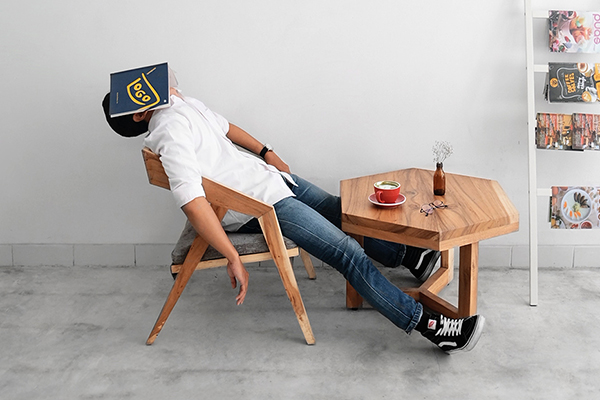 Feeling stuck in your career? Think you're surrounded by numpties who suck your energy? Afraid you're wasting your talent and precious time?
Get excited about what's next for you. This 75 minute course is set up to help you figure out you're desired lifestyle, know your interests, skills and how you want to contribute, then brainstorm possibilities, and set up experiments for 2-3 realistic options.
Through diverse perspectives, brainstorming, and hands-on exercises, you'll discover and be inspired by a personalized direction. Find how you can to contribute to society in a meaningful way, surround yourself with people who you enjoy and will help you grow, and be able to support the lifestyle that will make you happy. Then, come away with an action plan for your first step into that field.

Ideal for people who have experience in a career already and are considering the next evolution, or wondering how to shake up their work life to be inspired again.

In the Career 2.0 course, you'll learn...
– How to stop living your life around your work and set up your work around your ideal lifestyle instead.
– Ditch boring work/life balance. How to put excitement back in your day.

– Companies lie. Find the truth behind if you'd REALLY enjoy working for that place.
– "I don't even know what I'm good at!" Uncover your specific strengths (hint: they're always hidden in plain site).
– You're not hired to stick to your job description. How to swap the mundane "work" feeling with purpose and look forward to putting your feet on the floor in the morning.
– Short on ideas? How to generate a good idea every minute and turn them into a great ideas.
– Avoid going all in on your worst idea. How to test them without risking your reputation.


If you want more out of your current job and need different perspectives:
"Excellent course!!! It brings me a lot of ideas to work in my company. Valuable information. Clear explanations. Engaging delivery. Helpful practice activities. Accurate course description. Knowledgeable instructor."
– Arthur Fonseca
For those questioning if they are heading in the right direction:
"I valued it so much because it further cemented what I was thinking and the avenue I wanted to pursue – and maybe even gave me insight about next-next steps that I didn't have before."
– Cara Masterson