---

---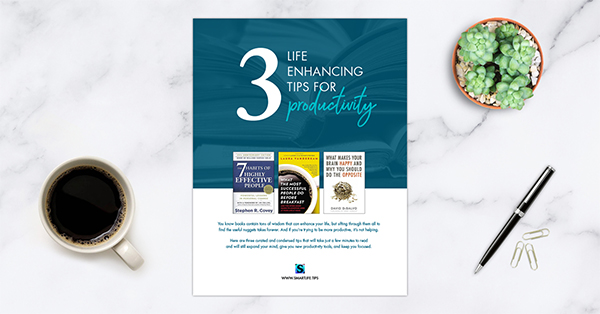 Save tons of reading time!
Join hundreds of other self development enthusiasts and receive mindset strategies every 2 weeks. Plus, get the nuggets of wisdom from 3 top productivity books and start living a smarter life. Learn how to be more effective, focus better, and maximize your will power to hit your goals.
---
Check out SmartLife's participation with these associates...

Biz Leadership, Embrace Destiny, Finance & Markets, Fit Small Biz, I Am & Co, Speaker Slam, WellBeing World